Help build a stronger K-State, one classroom at a time.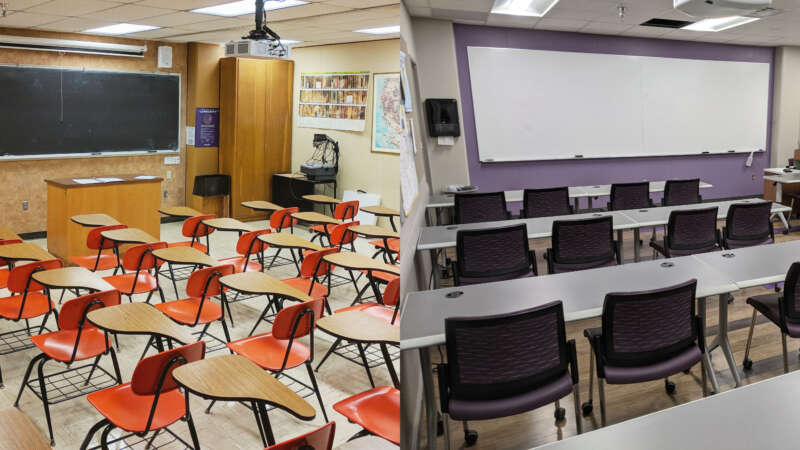 Why classrooms?
If you walked into one of K-State's 275 classrooms, there's a good chance the space might seem a little…familiar. That's because many classrooms haven't been significantly updated in decades.
The Classroom Renovation Initiative will overhaul 67 of K-State's most-used classrooms. From basic cosmetic work to full-scale mechanical and structural modernizations, your gift will make an impact on nearly every student at K-State.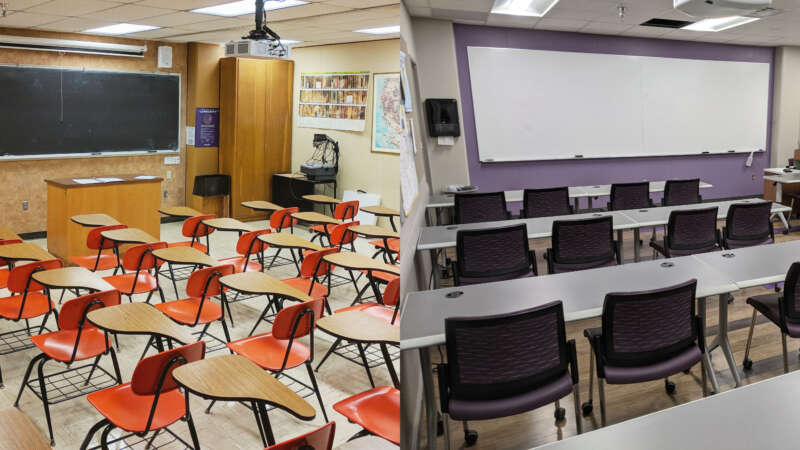 Sixty-seven classrooms. One bold vision
Campuswide
275
Total classrooms across K-State's three campuses.
High impact
67
Classrooms identified to renovate, based on high student use. These will be renovated first.
Cost
$7M
Needed to renovate all 67 high-impact classrooms.
Classroom renovation initiative FAQ's
Leadership from K-State's financial services and facilities divisions worked with the KSU Foundation to assess and prioritize which classrooms to renovate first, based on student usage and the extent of renovation needed. The 67 classrooms were identified as a priority spaces for the first phase of the initiative. A second phase of the initiative may include an additional 32 critical classrooms