(Manhattan, Kansas, State of Kansas)
Construction on a new home for K-State's food pantry, Cats' Cupboard, will begin Monday, February 6. The donor-funded project is an extensive renovation of the former Campus Ecumenical Center located at 1021 Denison Avenue and will increase the pantry's size from 800 to 8,000 square feet.
The new renovated location will allow Cats' Cupboard to offer an enhanced experience to students facing food insecurity, as well as educational and engagement opportunities that promote student health, success and well-being.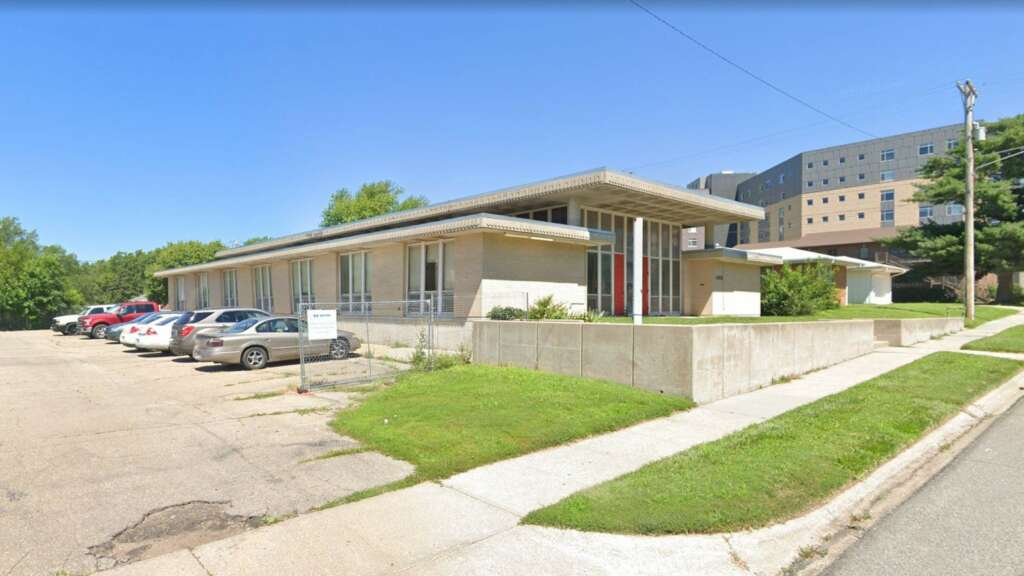 The project is led by the KSU Foundation, with McCownGordon serving as contractor and PGAV as architect. Improvements will include better parking and visibility, improved accessibility, increased storage capacity, space for packaging bulk food items and pick-up orders, walk-in and reach-in coolers and freezers, and a loading dock that will allow for larger deliveries of donated food and supplies.
"Since 2017, Cats' Cupboard has served K-State with access to nutritious food and support, from Fairchild Hall," said Shelly Williams, Morrison Family Director of Cats' Cupboard. While we remain grateful for the space, we have outgrown it and are eager for the opportunities that come with this incredible upgrade. In addition to increased visibility and access, the new space offers gardening and educational opportunities; greater capacity to accept, store and repack bulk donations; and the ability to distribute frozen products. Cats' Cupboard aims to cultivate a transformational experience, where every Wildcat — no matter their background or circumstance — is confident in their ability to feed themselves and their households while obtaining a degree at Kansas State University."
According to an assessment conducted by the Lafene Health Center (the 2022 American College Health Association's National College Health Assessment III), nearly 40 percent of K-State students struggle with food insecurity.
The facility project, to be completed in August, was made possible by a gift from David and Tracy Lockton of Naples, Florida. In addition to their gift to Cats' Cupboard, the Locktons have provided support for food pantries in the Kansas City area. David is a 1975 graduate of K-State's College of Business Administration. "When we recognized this opportunity, it checked a lot of boxes for us: excellent organizational leadership, helping students become self-sufficient, and supporting good health for our community," said David Lockton. "It's exciting to be part of this project that will allow such a significant increase in resources for K-State students experiencing food insecurity. We look forward to seeing these plans come to life over the next few months."
More than 1,500 K-State donors have rallied in support of the food pantry over the last four years, leading to increased funding for and awareness of food insecurity on campus. Private gifts have come from individual donors and corporate partners, the K-State Student Governing Association and the KSU Foundation's Board of Trustees' Excellence Fund and All In for K-State — the university's day of giving — which raised $320,560 in one day for the Cats' Cupboard in March 2019.
"This project represents not only a more ideal location and a 10-fold increase in space for Cats' Cupboard, it also provides a significant increase in the varieties of foods and quality of services available to K-State students experiencing food insecurity," said Greg Willems, president and CEO of the KSU Foundation. "We are so thankful for David and Tracy Lockton's generosity and leadership in securing a brighter, healthier future for so many K-State students."
The project was approved by the Kansas Board of Regents on January 18. In addition to providing a major upgrade to the food pantry's operations, it will also allow K-State to better utilize the space in the current Fairchild Hall location for mission-critical activities.
As Kansas State University's strategic partner for philanthropy, the KSU Foundation inspires and guides philanthropy to boldly advance K-State.