Student Foundation doesn't wait to make a difference. Members are active "students helping students" who lead K-State Proud fundraising that helps others overcome obstacles and continue their education.
Meet our Student Foundation members
2021-2022 Executive Board
President: Emma Bise
Vice President of Outreach: Sydney Bacon
Vice President of Membership: Peyton Weixelman
Vice President of Communications: Abbigail Marshall
Vice President of Operations: Logan Maurer
Vice President of Proud, External: Hugh Sidabutar
Student Opportunity Award Chair: Ethan Brown
Vice President of Proud, Internal: Max Immenschuh
2021-2022 K-State Proud Co-Chairs
Daja Coker
Emma Bise
2021-2022 Directors
Director of Corporate Sponsorship: Braden Schwarz
Director of Selections: Leah Brock
Director of Professional Development: Ella Bahr
Director of Trustee Mentorship: Hannah Musil
Director of Events: Katy Grove
Director of Website Development: Max Immenschuh
Director of Photography/Videography: Alycen Berridge
Director of Why I Give Week: Gabi Gutierrez
Director of New Member Education: Hugh Sidabutar
Director of Multicultural Outreach: Jenika Hazelbaker
Director of Alumni Relations: Whitney Leiblie
Director of Membership Engagement: Ethan Brown
Director of Early Addition and Faculty and Staff: J.W. Wells
Director of Proud Weeks: Peyton Weixelman
Director of Volunteers: Grace Roth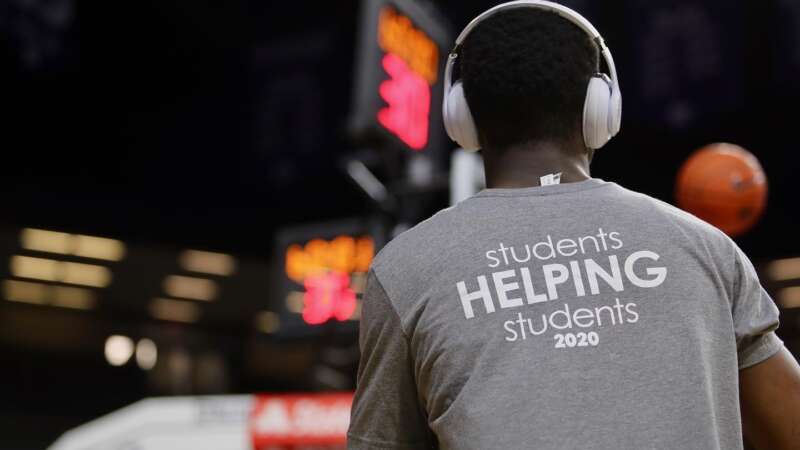 Donate to K-State Proud
K-State Proud is K-State's premier student philanthropy, led by the K-State Student Foundation. Over the past 15 years, we have raised more than $1.4 million for Student Opportunity Awards to help more than 900 students stay at K-State who otherwise would not have been able to continue. "Students Helping Students" is our motto, highlighted each year through the amazing outpouring of support we receive from campus and community.