How much good can be squeezed into 24 hours? We're finding out. Our All In for K-State giving day brings people together to improve the lives of K-Staters.
One day, one cause
Each year All In tackles a vital cause — from food insecurity to mental health. This big effort, which attracts enthusiastic donors from all 50 states, has raised $600,000+ in a single day.
What if we dreamed a little bigger?
All In asks that question year after year. As a catalyst for addressing students' essential needs, All In has been kick-starting great causes since 2019.
All In zeroes in on finding solutions. It pinpoints specific problems where an influx of money will make a huge stride toward fixing them.
How do we find the next fundable project? Campus groups pitch their most forward-looking ideas every spring. A panel of judges picks the project with the greatest potential to help students succeed.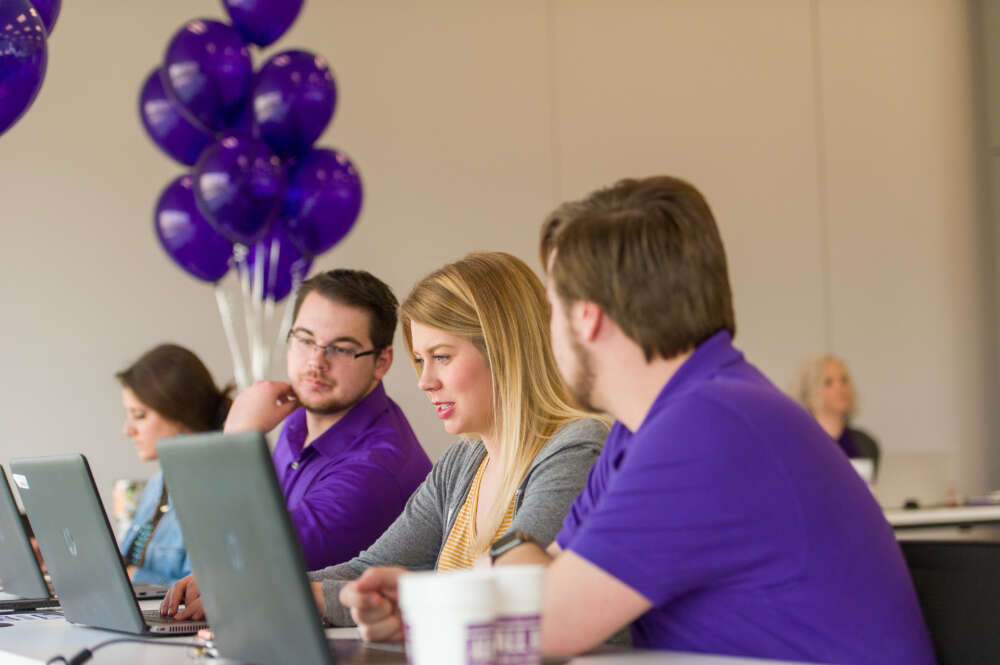 All In for K-State 2023
This year we are going All In for Financial Futures by bringing financial education to every new K-State student. This year's project will:
Weave financial literacy into K-State's first-year academic program and a new zero-credit course
Expand Powercat Financial's peer-to-peer counseling
Train student financial specialists living in campus and organized housing to point students toward financial well-being resources
And more
Stories from this year's campaign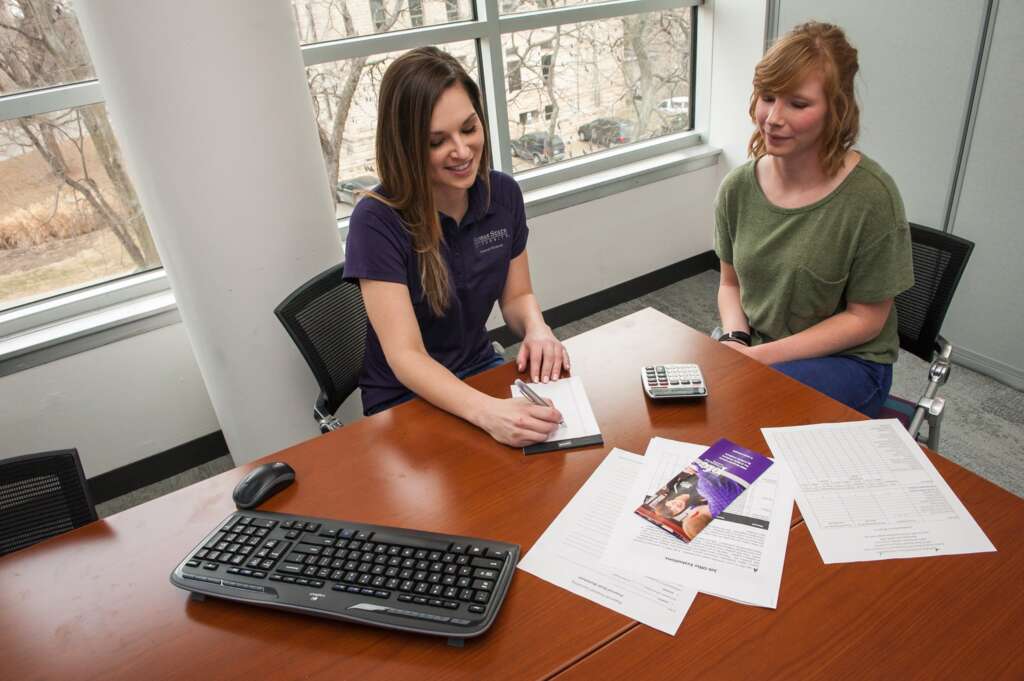 This year's All In for K-State will advance student success through financial wellness. Impulse buys. Bigger than necessary student loans. A monthly budget … what's that?
Financial education helped K-State graduate Toni Owens reach her financial and educational goals.
Extending the impact
Although it's known as a giving day, All In's impact stretches far beyond 24 hours. With the K-State community behind us, we've taken big projects from start to flourish:
Increasing access to and reducing stigma of mental health services. From a new app that delivers 24/7 teletherapy to suicide prevention training, All In donations from last year's cause are already hard at work.
The digital textbooks initiative, which replaces traditional books with online materials and rich multimedia, has saved students more than $5 million in textbook fees.
And the Cats' Cupboard food pantry — K-State's first All In project — has blossomed. It now includes full-time staff, partnerships with grocery stores, and a slate of nutritious cooking classes at Lafene Health Center.
---
For media inquiries