All In succeeds because of our connected and caring K-State family. As an ambassador, you will be equipped with the tools to share your All In for K-State passion within your social network.
Help spread the word
Ambassadors play a key role in creating excitement about this annual day of giving before and during the campaign.
How it works
Share the resources below on social media and encourage your family and friends to participate in All In for K-State. Let your followers know that on March 22, 2023 we need all Wildcats to come together in support of bright financial futures for all K-Staters. A gift of any size makes a difference in the lives of K-State students.
Resources
Hashtag for all social media platforms: #AllInForKState
Website: allin.ksufoundation.org
---
Talking points
What is All In for K-State
All In for K-State is our unique day of giving, inviting K-Staters to come together to achieve one bold objective. Previous days of giving have fought student hunger, saved students money on textbooks and invested in K-State's mental health services to increase access for students, raise awareness and reduce the stigma of seeking help.
What is the goal?
This year's All In will help students master the fundamentals of financial well-being, such as establishing a responsible budget, planning for potential loan repayment & negotiating salary/benefits for their first job.
I can only make a small gift, is it worth it? How will I make an impact?
No matter the amount, your gift will indeed make an impact! Your donation will help expand Powercat Financial's peer-to-peer counseling and grow K-State's first-year academic financial literacy program.
---
Social media samples
As an #AllInForKState ambassador, we encourage you to leverage content from and KSU Foundation social media accounts or the content outlined below on your social media channels.
Create hype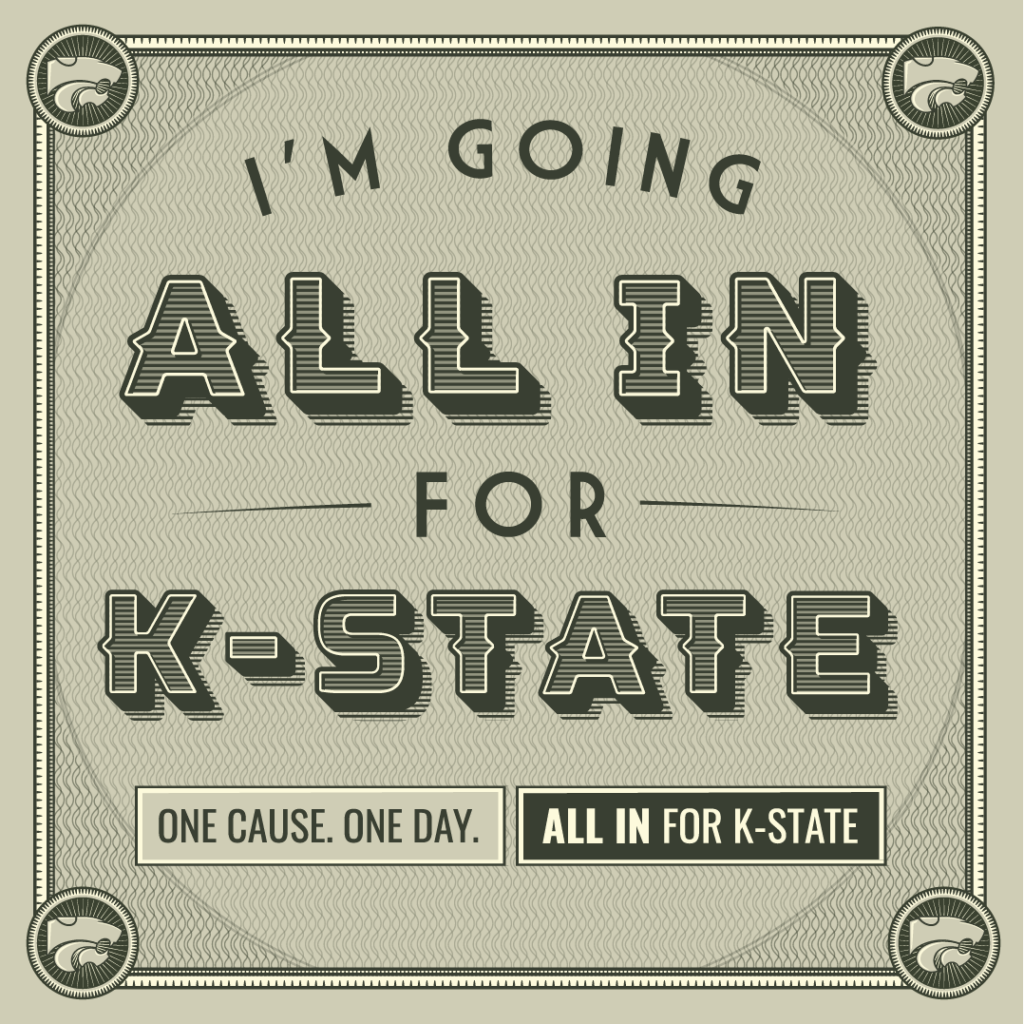 All In for K-State is almost here! Join me and @ksu_foundation in making financial futures brighter for all K-Staters. Go All In March 22, 2023.
Learn more at: allin.ksufoundation.org
#AllInForKState
Giving day is here!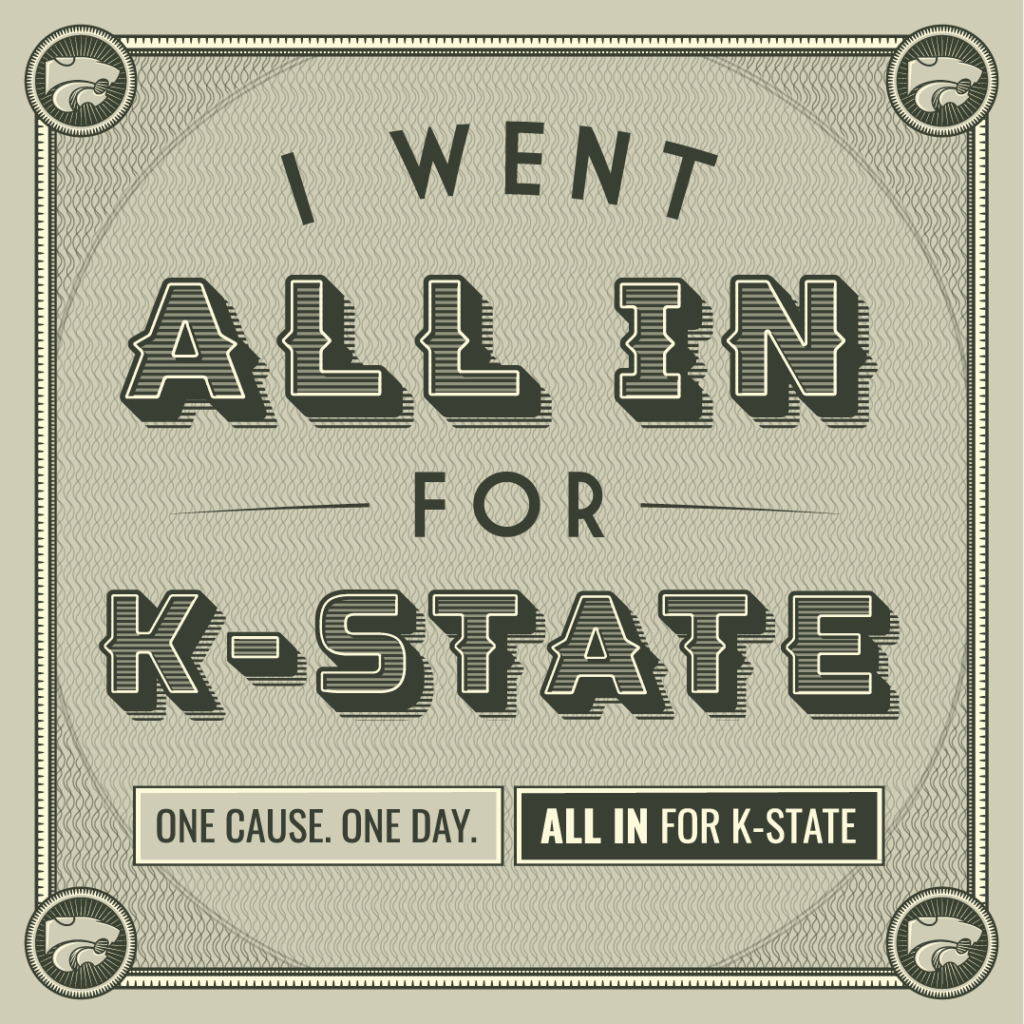 I went #AllInForKState! Now it's your turn. Your donation will make financial futures brighter for all K-State students. Give now: allin.ksufoundation.org
---
Social media images
Right click to save the image and then share via social media.
Facebook banner

Twitter banner

Other social graphics