Core values to the land-grant mission are affordability and access. The College of Architecture, Planning & Design (APDesign) aspires to be the model 21st century land-grant design college, to educate students that reflect the society we serve and graduate with less financial burden than their peers.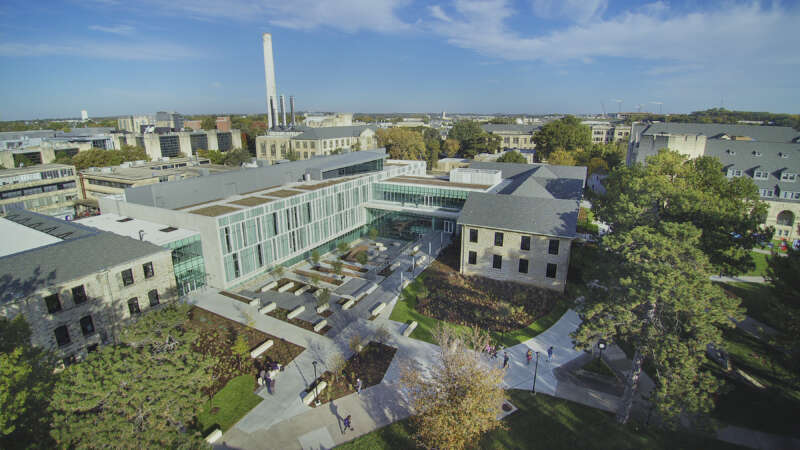 Philanthropic support is vital to decreasing the cost of degree completion, encourages design and planning students to fulfill their personal and professional goals of graduating and assists the college in recruiting and retaining top talent.
The APDesign 5th Year Fellowship Program will provide every student in the 5th year of their program with philanthropic support to reduce the total cost of their degree and removing obstacles of financial burden. With investment from alumni and friends like you, we can retain and graduate the next generation of design leaders who will shape the future of the world we live in.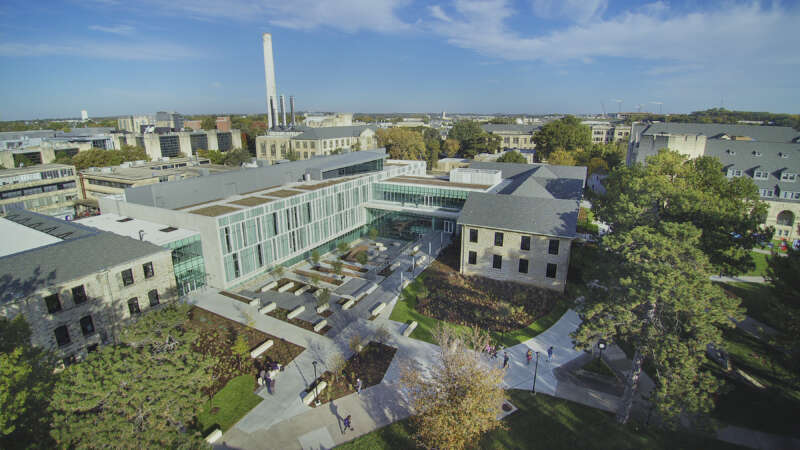 Approximate costs of attendance for 5th year students
|  | Fellowship | Tuition & APD fees | Tuition only |
| --- | --- | --- | --- |
| Resident | $25,400 | $14,400 | $12,900 |
| Non-Resident | $41,300 | $30,300 | $28,800 |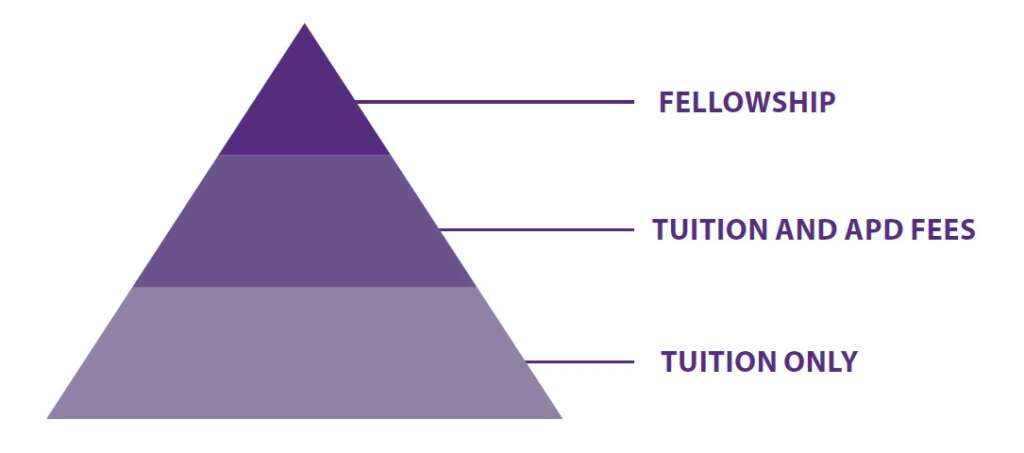 Naming opportunities
APDesign Award
Your investment will help us graduate the brightest minds in design education and research at K-State.
Expendable gift of $15,000/year for five years
OR
Endowment fit of $375,000 payable over five years
Endowed Scholarship
Endowed scholarships recognize outstanding students and are a powerful tool to help students finish strong and graduate from K-State.
Endowment gift of $500,000, payable over five years
OR
Through a gift in your estate
Endowed Fellowship
Endowed fellowships are the highest honor conferred on a K-State graduate student. These awards recognize prominent thought leaders for their work in the classroom and beyond.
Endowment gift of $1 million, payable over five years
OR
Through a gift in your estate