Imagine walking into Bluemont Hall through an open and inviting area, abundant in natural light. This project will allow our future students to feel welcomed and provide our current students the space and tools to succeed at K-State and beyond.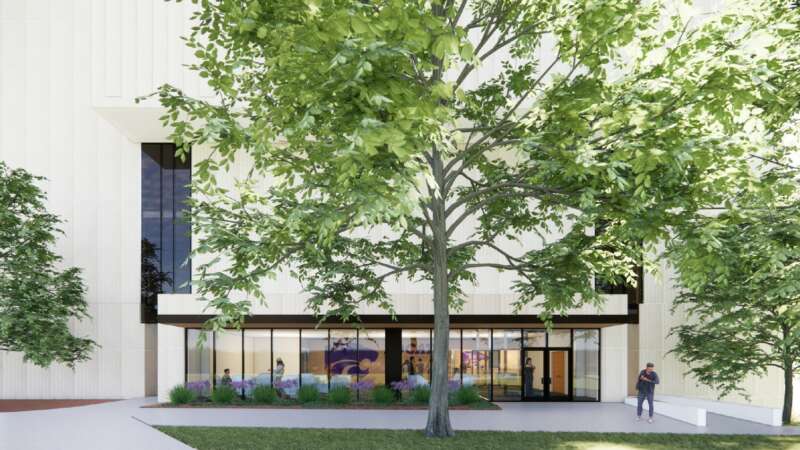 Imagine…
A prominent entrance to the College of Education
A robust welcoming and recruiting center for prospective students
Renovated classrooms with updated technology and collaborative seating
Leadership and advising moved to the main floor to be more accessible to students
NACADA and OEIE moved from Unger Complex back to Bluemont Hall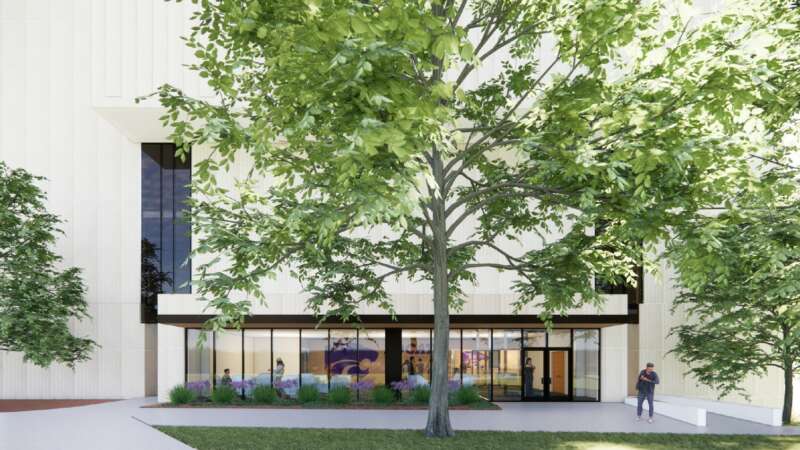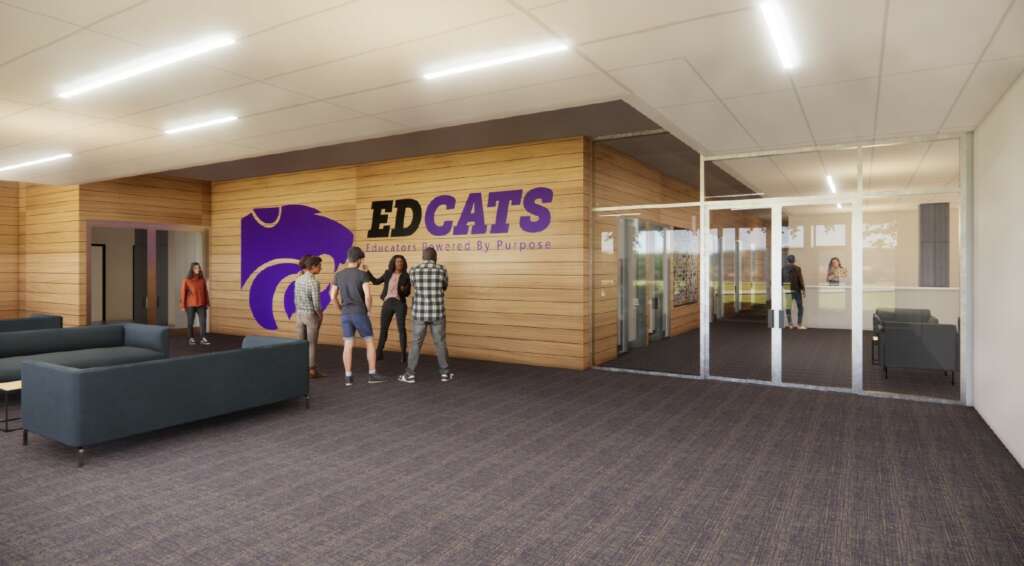 New spaces
New covered entrance
Welcome center
Advising and recruitment services
Dean's suite
Renovated classrooms
Student success center
New collaboration spaces
Added windows for more natural light
The first-floor renovation will impact me and other students by viewing Bluemont as the College of Education building. Past, present, and future students will know that this building teaches, evaluates, and mentors educators. Students will have easier access to resources and faculty to meet their needs, such as meeting with an advisor to enroll.

Lizzie Allenbrand, junior, elementary education
---
Outcomes
A renovated Bluemont Hall will drive an increase in enrollment numbers.
Renovations will provide a space for students to build relationships with their peers and professors.
More natural light in the building will enhance student, faculty and staff wellness and mental health.
This space will redefine the way prospective and current students interact with the College of Education. The reimagined space will create a more visible and welcoming entrance with space dedicated to key student- success services such as recruiting and advising.

Dr. Debbie Mercer, dean of the College of Education