Invest in people who soar — in the skies, in business and in technology fields.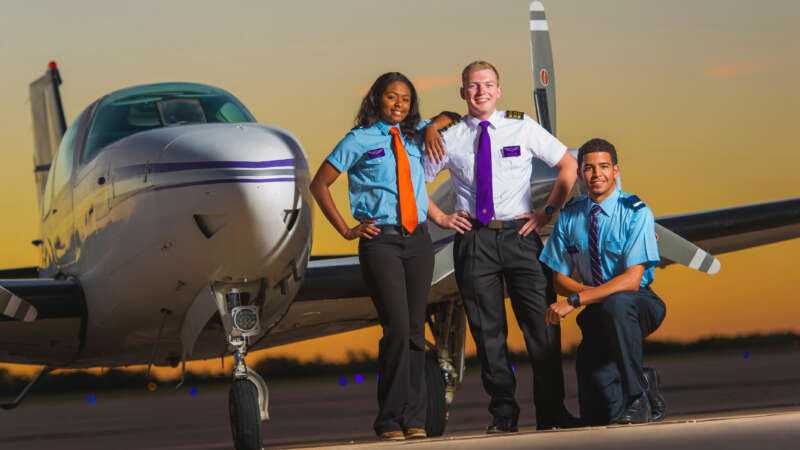 The future of aerospace and technology
Learning by doing. We are the place where the real world and the classroom collide. Our students spend time doing, as well as learning. They graduate ready to take on the world.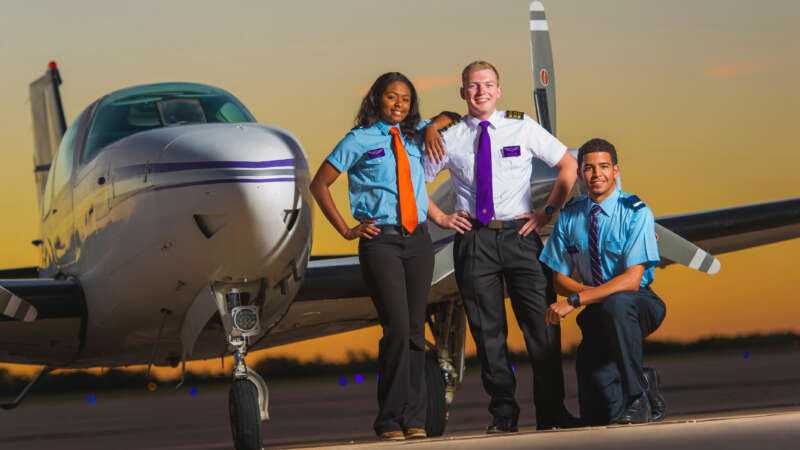 Soaring high
Thrilling flights. Panoramic views. Adventurous opportunities. The life of a professional pilot is full of exhilarating moments.
With more Master Certified Aviation Instructors than any other college or university in the nation, a premium fleet of 35 aircraft and flight training devices, and a large regional airport steps away from the classroom, our students' education and experience will far outreach the highest expectations.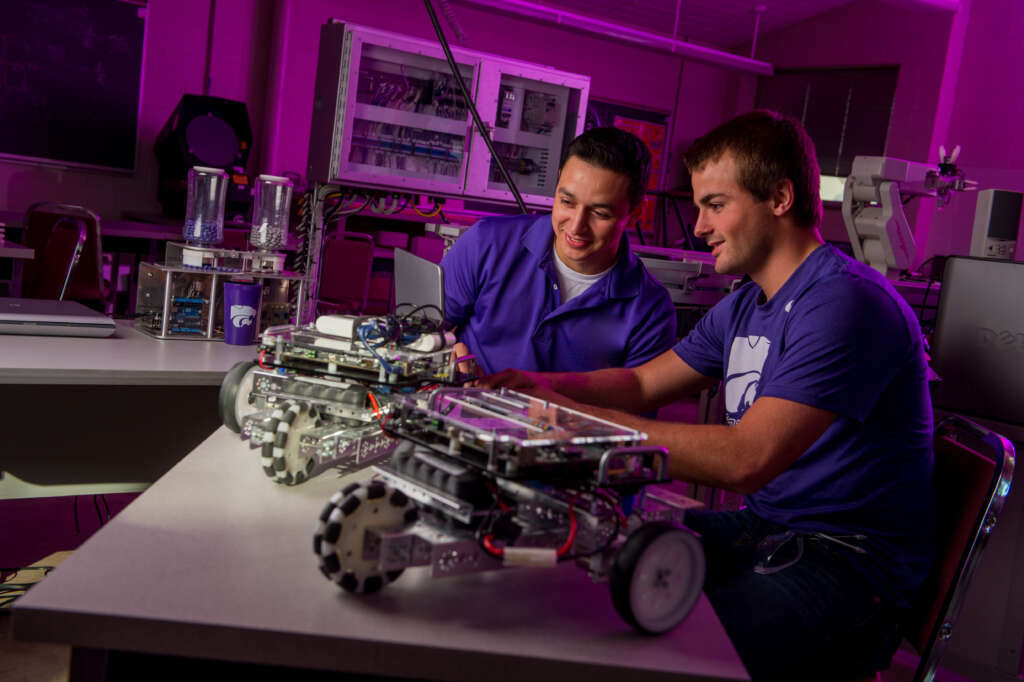 From digital media to social work to all aspects of the aviation industry, our students gain real-world experience in every major. Investment from donors provides the resources our students need to learn by doing, gain access to the latest technology and have opportunities to explore career-enhancing activities.
You can make a difference by investing in:
Facilities and technology necessary to provide students the tools and opportunities to advance their education
Faculty scholars who train the next generation of industry leaders and model effective practices
Scholarship support to keep these vital fields accessible to people from all backgrounds
Student learning, field experiences, support programs and career advising that make our grads the best they can be
---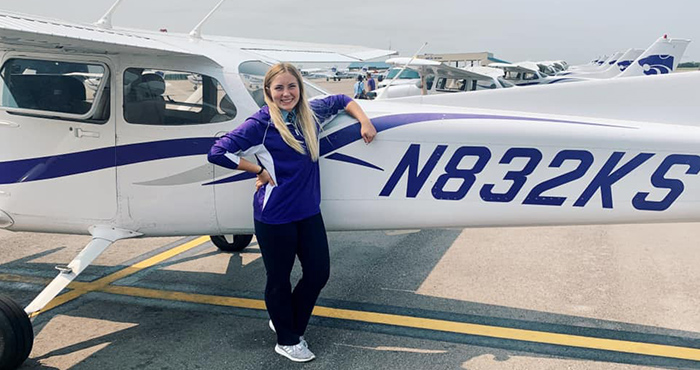 K-State Salina Aerospace and Technology Campus is working to recruit and retain women for the aviation industry.
---
Choose how to support the K-State Salina Aerospace and Technology Campus
Our faculty teach and mentor future leaders and conduct innovative research. Your gift enables us to recruit and retain the most outstanding faculty for our students.
Scholarships empower our students to gain career and life-expanding opportunities outside the classroom, such as student government or participating in competitions.
Keeping our facilities up to date and fitted with current technology empowers us to recruit outstanding faculty and students and prepare our students for successful careers.
Strategic funds provide the college and departments flexibility to respond to emerging needs and opportunities.
Kansas State Polytechnic Excellence Fund Y44000
This fund supports student projects and funds faculty recognition and retention programs. The excellence fund is an important element in the college's ability to enhance the campus and grow enrollment.