Every act of generosity counts and makes a difference — and your gift to K-State is no different!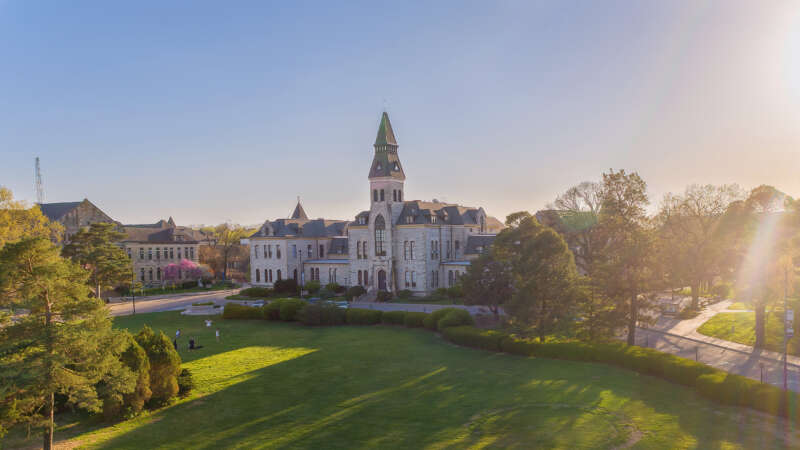 You can make a difference
Your Guide to Giving at K-State helps you explore your giving options. By joining forces to give generously, our philanthropic collective efforts make an even larger impact across the University, state and beyond. Use the guide below to find areas on campus that match your passions and interest! Then give to the area(s) you care about most by clicking the button below.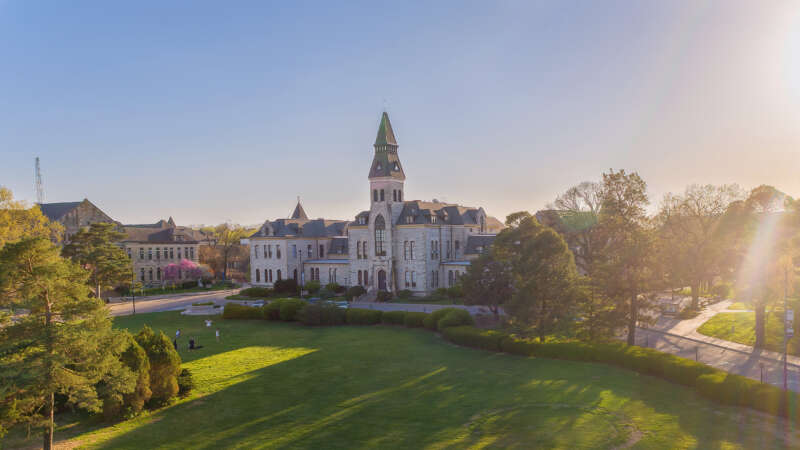 Affordability
Your gift to Cats' Cupboard grants students experiencing food insecurity access to nutritious foods and vital resources.
Your gift to K-State Proud helps students in financial need receive Student Opportunity Awards (SOAs) to continue their education and reach their goal of graduation.
Your gift to Powercat Financial directly impacts students through supporting the work of our peer financial counselors. These counselors hold sessions assisting dozens — even hundreds — of fellow students each semester  with vital financial literacy.
Your gift to K-State's Open/Alternative Textbooks Initiative supports faculty as they ensure students have quality, affordable classroom resources they need to succeed, at the fraction of the cost of traditional textbooks.
The Student Teacher Scholarship provides vital financial assistance to College of Education students during their clinical semester. Your gift allows the College of Education to award scholarships to our EdCats, alleviating financial burdens and allowing student teachers the ability to focus on giving their all to their students.
Your gift to the Graduate School this Giving Tuesday  supports graduate students with childcare needs. Your gift helps us show our graduate students that we see them as more than just students, but people with families, interests and beyond. To make a gift to this fund, please select the "Graduate School Excellence Fund."
Your gift to APDesign's Society we Serve Initiative increases awareness and access of underrepresented populations to the disciplines of APDesign by engaging middle school and high school students. You help attract students to APDesign through scholarships, so students can graduate and go on to have successful careers, serving as role models for future designers.
Animal wellness
Your gift to Shelter Medicine helps students in the College of Veterinary Medicine expand their reach and perform more surgeries for shelter animals across Kansas and Nebraska. Every gift makes a difference – just $20 helps spay and neuter two pets!
The Kind Heart Compassion Fund provides lifesaving treatment to animal patients. If an owner is unable to pay for the entire treatment and the pet has a good prognosis, the Kind Hearts Compassion Fund exists to cover the gap in payment. Your gift provides support to an animal owner in a difficult situation, during a hard time.
Every day, someone says goodbye to their best friend at the Veterinary Health Center because of a disease such as cancer, diabetes or colic. The Miles Fund was established in the memory of a Golden Retriever named Miles, who was diagnosed with, and eventually succumbed to, lymphoma.
While we've come a long way in detecting and treating diseases, we have miles to go. That is why the hospital is naming its primary development fund, "The Miles Fund." Undesignated gifts made to the hospital will go into The Miles Fund, and donors can direct their gift to support any area of the hospital they wish.
The Arts
The Beach Museum of Art fosters growth in the arts and creative expression for all ages — and offers these experiences to K-State students and the Manhattan community free of charge. Friends of the Beach provide the financial resources needed for the museum to keep thought-provoking art experiences free and accessible to all.
Your support helps McCain return to pre-pandemic programming and staffing levels and ensures the future of the McCain Performance Series and its education programs. With your help, McCain can continue to provide transformative performing arts experiences for people of all ages throughout the Flint Hills region.
This year, the Friends want to help the Libraries create inspiring and inclusive spaces for K-State students to gather, study, relax and discover. Now that in-person collaboration is back in full swing, we've noticed that the walls of our state-of-the-art library are a little empty. As the most used building on campus, it's time to fill those clean lines with some color and life. Your gift today can make that happen!
Band members spend approximately 25 hours per week practicing and performing, not including the time spent at pep rallies or other events. As the cost of higher education continues to rise, many are forced to take on a part-time job in order to support themselves. When faced with reduced study time due to the demands of a part-time job and band practice, many of our students are forced to drop out of the band before their junior or senior year. Your gift today supports the students that are part of the Pride of Wildcat land and keeps them from needing to take on part time jobs or drop out of K-State.
Collegiate support
The mission of the College of Agriculture is to advance agriculture; protect natural resources; increase economic activity; and improve the lives and livelihoods of all Kansans through education, research, and outreach. Your gift makes the future dreams of our college a reality!
The College of Architecture, Planning and Design is made up of students and faculty united by shared values: stewardship of the environment, social equity, economic viability and aesthetic delight. Each of our departments plays a part in shaping the world in relation to these core values in interrelated ways. We offer a variety of programs in the fields of architecture, landscape architecture, regional and community planning, and environmental design. Our programs teach students to collaborate with their peers, constantly try new approaches to problems and redefine the traditional boundaries of design.
The College of Arts and Sciences aims to support the diverse interests of students across the college as they gain valuable skills and knowledge for success in their field, especially our first-generations students. Our focus is the whole student. With this method, our college produces high-quality students by empowering them to make a difference in our ever-changing world.
To create value for students, business, and society through activities that lead to career success and the advancement of knowledge. The College of Business Administration operates under the administration of the Kansas Board of Regents and Kansas State University. The long-term purpose of the college is to provide excellent undergraduate and graduate degree programs that will prepare students to become successful business professionals in an increasingly diverse and interconnected workplace. The College is committed to conducting and disseminating research that improves the practice of business, providing experiential learning opportunities for students, and strengthening a strong academic reputation for purposes of student recruitment and placement.
Our mission is fulfilled through the delivery of exemplary instruction to students at the undergraduate and graduate levels; production, interpretation, and dissemination of sound and useful research and scholarship; leadership, collaboration, and service within the profession; and promotion, understanding, and celebration of diversity.
Engineering students are trained to analyze problems to find the trends and the root of the problem. With the information we collect, we effectively find a solution or make an educated guess. Help us ease the financial problems encountered as we work towards our education and our dream.
The College of Health and Human Sciences inspires and prepares passionate and caring individuals for a meaningful life and a career that promotes human well-being in the areas of business, design, teacher education, human behavior, and health sciences.
Kansas State University College of Veterinary Medicine is dedicated to the advancement of health and welfare of animals, people, the environment, and the veterinary profession through excellence in teaching, research, service, and outreach. We are committed to a professional degree program with broad training opportunities across a comprehensive range of companion and exotic animals, and livestock species. Our focus is on initiatives that address important societal needs at a local, national, and global level.
We develop global leaders and foster innovation and talent development in aerospace, technology, and specific needs of the region.
The purpose of this account is to conduct activities essential to the support and enhancement of the School of Leadership Studies at KSU.
Diversity and inclusion
Your gift to the Morris Family Multicultural Student Center helps further their mission and programming as a hub for intercultural learning and collaboration.
Your gift to the Friends of Indigenous Faculty Staff Alliance helps our Indigenous/Native students, faculty, and staff see themselves represented in the new Morris Family Multicultural Student Center.
Your gift supports efforts to provide scholarship opportunities for students of color, and provides diversity programming and activities that augment classroom learning and have cultural relevancy for students and faculty of color. It provides support for multicultural student organizations and leadership development of students of color and more.
Rise Up provides accessible resources and world-class leadership training, grounded in celebrating diversity, for underrepresented future business leaders. It strives to give every student the opportunities they need to be on a level playing field while challenging them and pushing them to go out of their comfort zone. Your gift lets under-represented students know there is a place for them that they can feel heard and welcomed while expressing their culture. It will provide them opportunities that can make big impacts on their future careers.
The impact of the LGBT Resource Center extends far beyond just the resources it provides. It educates individuals on queer issues to improve understanding and inclusion of LGBTQ individuals through trainings such as SafeZone. Your gift helps the LGBT Resource Center promote a welcoming environment across the campus and offers scholarship support to LGBT students to help keep them on campus and at K-State.
Faculty development and research
Your gift will support the K-State Scientific Research Honor Society (Sigma Xi) Chapter activities in the promotion and understanding of science in the university, regional community and state of Kansas. To make a gift to this initiative, please select the "K-State Sigma Xi Chapter"
Your gift to the Johnson Cancer Research Center will help support the 85 research teams focused on advancing the understanding of cancer, from formation and prevention to diagnostics and treatments. Your gift will help save lives!
The Chapman Center for Rural studies seeks to strengthen rural Kansas communities while advancing student learning. Led by faculty mentors, the CCRS fosters engaged undergraduate research and digital scholarships. As a Center of Excellence in the College of Arts and Sciences, the Chapman Center welcomes the expertise of different disciplines and recognizes the contributions of diverse Kansas communities past, present, and future. Your gift will provide student internship opportunities.
Your gift to the Food Science Institute helps support educational programs along with research and technical assistance for the food industries.
Environmental
Friends of Konza Prairie is a non-profit organization dedicated to the support of the Konza Prairie environmental education program.  As a member, your contributions are tax-deductible and go to bringing area school children to the tallgrass prairie.
Your gift to Friends of the K-State Gardens ensures the gardens remain vibrantly alive.
Your gift to help fight climate change through the Agricultural Excellence fund will help support research in the Department of Agronomy.
Your gift to Environmental Sciences will empower and train graduates capable of creating a sustainable future for everyone.
Wildcat Wind Power is a competition design team that competes annually in the Collegiate Wind Competition hosted by The U.S. Department of Energy's (DOE's) National Renewable Energy Laboratory. Your gift helps students complete in competitions.
Human wellness
Your gift to the K-State Rec funds student development projects and new recreation programs.
Your gift to K-State Counseling Services promotes student success and well-being.
Your gift to the Johnson Cancer Research Center helps support the 85 research teams focused on advancing the understanding of cancer, from formation and prevention to diagnostics and treatments. Your gift helps save lives!
Student Success
Your gift to K-State Proud helps students in financial need receive Student Opportunity Awards (SOAs) to continue their education and reach their goal of graduation.
Your gift to Cats' Cupboard grants students experiencing food insecurity access to nutritious foods and vital resources.
Your gift to the Office of First-generation Students supports those students whose neither parent nor guardian completed a four-year college degree. Your gift creates pathways to increase their retention and graduation rates at the university.
Your gift to KAWSE increases the participation, retention and advancement of girls and women in Science, Technology, Engineering and Math.
Student Access Center is dedicated to the ideals of equal access to campus programs and services for all students. We believe these ideals contribute to a supportive and inclusive learning environment, which allows students the opportunity to learn. We recognize that disability is an integral facet of the human experience. As such, we collaborate with students, instructors, staff, and community members to foster a universal-design approach to learning. Your gift provides the resources and tools we need to support our students.
Peer coaches at the AAC are fellow student leaders who complete training guided by professional certified academic coaches on coaching techniques, campus resources, and success tools. A gift today will help the AAC continue the peer-to-peer program by covering the peer coach's training expenses! To make a gift to this fund, please select the Student Success Excellence Fund "(C35510)"
K-State First is an integrated effort to create an outstanding university experience for every first-year student at Kansas State University. The program provides new students with a transition to college-level learning and college life. Your donation provides access to a high-impact first-year experience for the students who will need it the most.
K-State's Couples and Family Therapy Program is helping the greater Flint Hills community by providing additional family counseling opportunities to military families.
Our goal is to provide sessions of counseling to military families to discuss the many challenges military families face — from deployment and redeployment issues, to relationship and parenting challenges, and more. Your gift helps a military family gain access to the resources they need to remain a unit through challenging times. To make a gift to this fund, please select the "Couples and Family Therapy Excellence Fund (J31610)"