A 3:1 funding match is a once-in-a-lifetime opportunity for K-State's College of Agriculture.
Kansas State University and Manhattan, Kansas, are emerging as the world's foremost location for expertise on global food systems and bio-security innovations.
If K-State raises $75 million in private gifts, the state of Kansas will award $25 million (plus another guaranteed $25 million).
Securing $125 million from a combination of private gifts and state funds is a once-in-a-lifetime opportunity to make K-State the global leader in agriculture.
The next bold step: Innovation partnership centers
The innovative facilities and program evolutions made possible by this investment will harness our unique strengths in grain science and industry, animal/food sciences and innovation in precision agriculture.
The innovation centers will draw the brightest minds from the Colleges of Agriculture, Arts and Sciences, Business, Engineering, Health and Human Sciences, and Veterinary Medicine. Elite scientists and business leaders will clamor to be a part of our evolution, which includes interdisciplinary research and problem-solving by our faculty and industry partners.
In tackling the big issues facing Kansas agriculture, K-State is finding solutions for our state that will resonate across the nation and the world.
Thinking beyond borders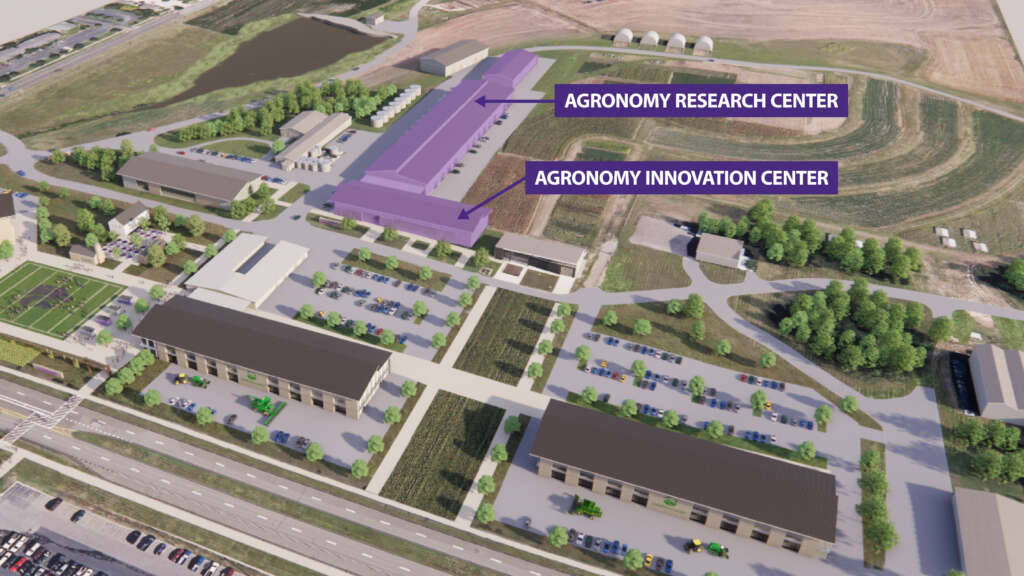 Target outcomes
Economic growth: Strengthen corporate attraction, job creation, entrepreneurship and the resilience and economic viability of Kansas' agriculture industry sector.
A specialized workforce: Increase the number of undergrad and graduate degree holders across broad food system and agricultural disciplines, as well as micro-credentialing for the existing agriculture sector workforce.
Expanded research funding: Increase large, multi-disciplinary, multi-institutional awards supporting research, innovation, extension outreach and workforce training.
Public-private partnerships: Make K-State a model for public-private partnerships in food and agricultural systems innovation, including "hoteling" embedded private sector and federal research personnel in new and renovated facilities.
Research centers growth: Enhance existing and grow the number of major centers funded by NSF, USAID and other federal sources, further building K-State's reputation, network and footprint in global food systems.
New solutions: Provide innovative production and business solutions for our Kansas stakeholders.
Industry growth: Increase student recruitment, adding to the talent pipeline serving the economic needs of the state.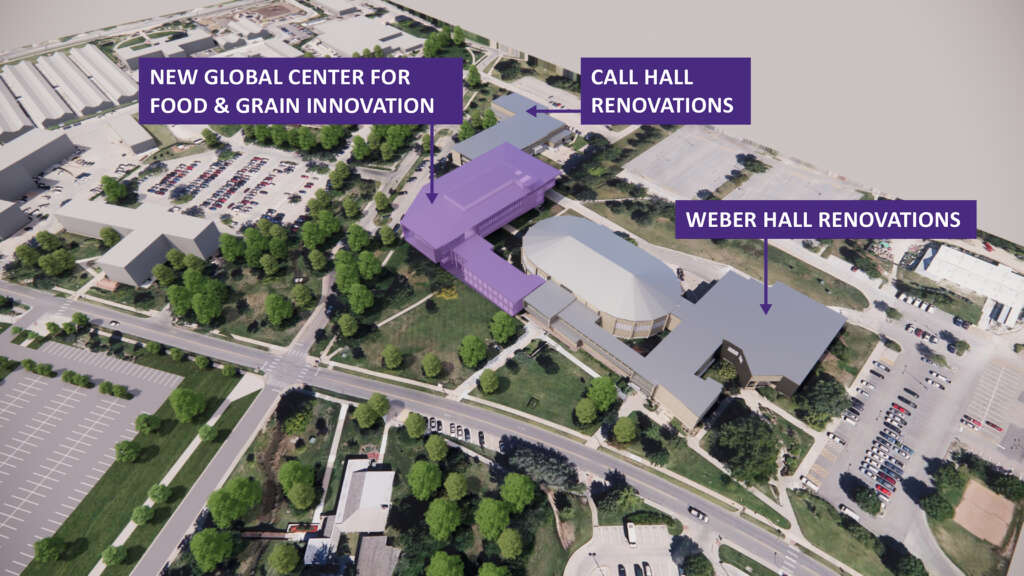 Expected benefit
Research universities drive new discovery, knowledge and deployment of innovation. This, in turn, catalyzes economic development, job creation and industry resilience. With Kansas as the undisputed center of activity in creating next-generation agricultural technologies and practices, global agricultural companies will choose to locate in Kansas.
A 2019 study by TEConomy Partners LLC documented a 17‑fold economic impact for each dollar of public investment in the College of Agriculture and K-State Research and Extension.
To be a part of this exciting future, contact:
Kerry Wefald, Senior Director of Development, College of Agriculture