The late Glenn and Claire Swogger of Topeka, Kansas, through an estate gift, have created a faculty chair and endowment fund for the Primary Texts Certificate program at Kansas State University.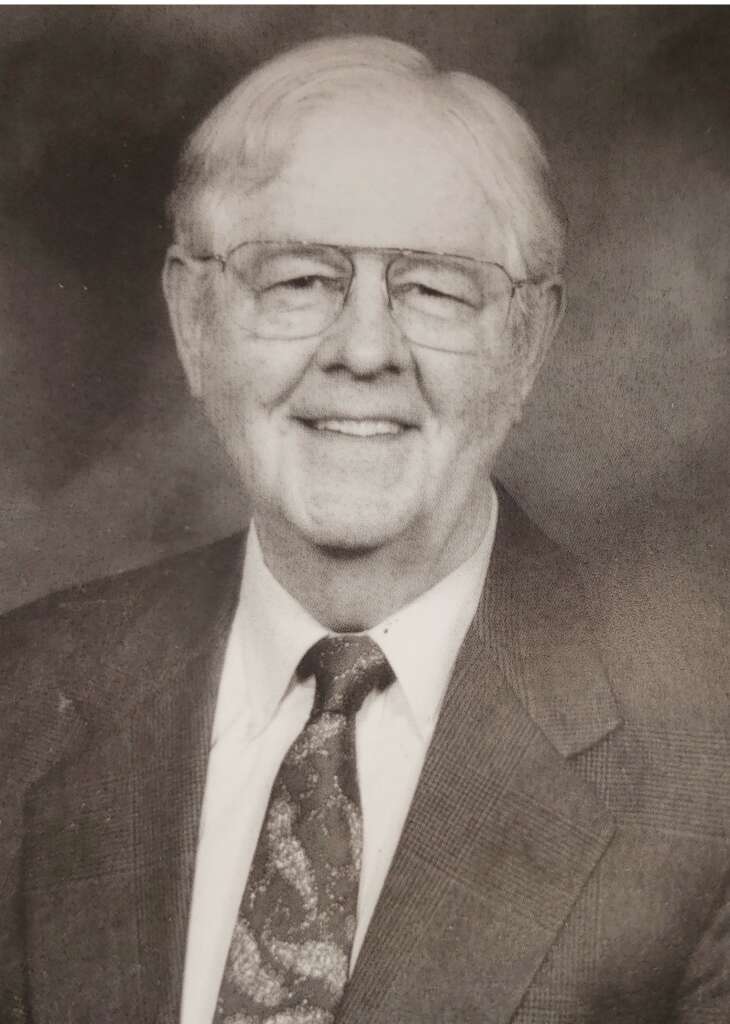 The Primary Texts program is multidisciplinary and housed in the Department of Political Science in the College of Arts and Sciences. Through primary texts, students learn from original documents, not the summarizations that occur in textbooks. They learn to research, analyze and interpret original works for themselves — the basis of a classical liberal arts education.
The Glenn and Claire Swogger Chair in Primary Texts has been awarded to Dr. Laurie Johnson, professor of political science and director of the Primary Texts Certificate.
She is the author of seven books and numerous book chapters and articles. Most of her work has involved developing a thorough understanding and critique of classical liberal theory and includes works on Hobbes, Locke, Rousseau and Tocqueville.
Glenn Swogger was a firm believer in the power of an education with a heavy emphasis in primary texts. He received such an education as an undergraduate at the University of Chicago. He went on to get his doctorate in medicine at Case Western University in Cleveland. He served in the U.S. Navy and later practiced psychiatry at the Menninger Clinic in Topeka, Kansas. He and his wife, Claire, believed in giving back and supported education and the arts throughout their lives.
"Dr. Swogger learned about the Primary Texts program at K-State and reached out to me to see how he could support our work," Johnson said. "He invested in our program for many years. Dr. Swogger was an amazing, humble person who believed in the liberal arts as a way of training people to be responsible, informed citizens. This gift of the endowment fund and chair will ensure the Primary Texts Certificate program can continue in perpetuity."
The Primary Texts Certificate is open to any student at K-State. The program has around 50 students from many of K-State's colleges. Through the program, its institutes, workshops, undergraduate journal and speaker series, students learn to think critically, analyze scientific research and carefully read literature and philosophy, government documents and other original texts. The program's journal, Live Ideas, is available online and in print across campus.
"Dr. Swogger has been a longtime supporter of the Primary Texts program, and this new gift will help make sure that future generations of K-State students will have the opportunity to participate in the program," said Nathaniel Birkhead, head of the Department of Political Science. "Primary Texts programs tend to be at selective private institutions. To have a robust program here at K-State, where it is accessible to all, helps support our land-grant mission. We are also proud that Dr. Johnson will be the initial holder of the Swogger Chair in Primary Texts: her teaching, research and mentorship will enhance K-State's reputation as a leader in liberal arts education even further."
The Swoggers believed so much in the value of a liberal, primary texts education that they support a similar program at Baker University and another chair at the University of Chicago.
"Glenn and Claire realized how important a classical education can be throughout a person's whole life, regardless of what field they go into or what careers they decide on. That type of foundation can benefit them for the rest of their lives," said Chuck Bloom, a longtime advisor and friend of the Swoggers. "Glenn and Claire Swogger were very kind and humble people. Through this gift, their lives will continue to bless the world."
As Kansas State University's strategic partner for philanthropy, the KSU Foundation inspires and guides philanthropy toward university priorities to boldly advance K-State.