Join your fellow Wildcats as we Flip This Classroom! Many of our most-used classrooms don't make the grade, so we're asking you to help build a stronger K-State — one room at a time.
Flip This Classroom
We can't educate the leaders of tomorrow in the classrooms of yesterday.
If you walk into one of K-State's 275 classrooms today, there's a good chance the space might seem a little … familiar. That's because many haven't been significantly updated in decades. The Flip This Classroom initiative will raise $7 million to overhaul 67 of K-State's most-used — and most outdated — classrooms.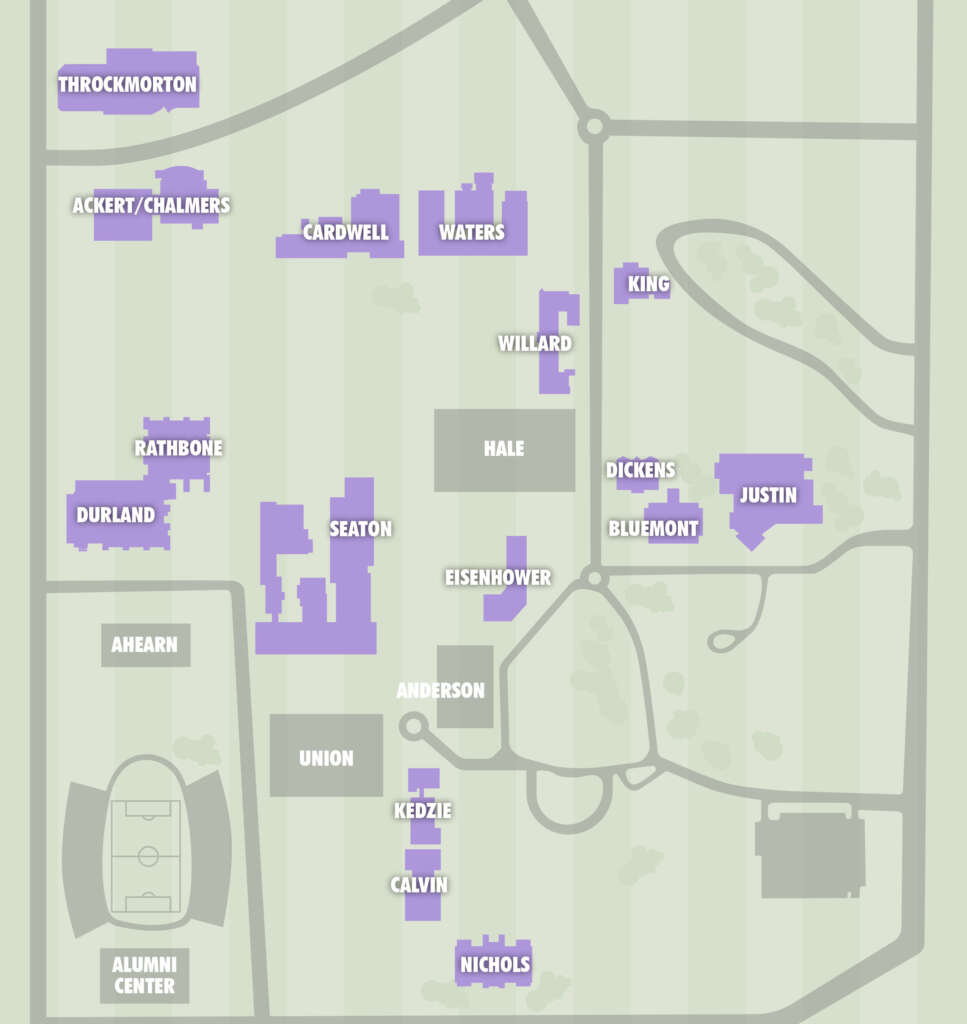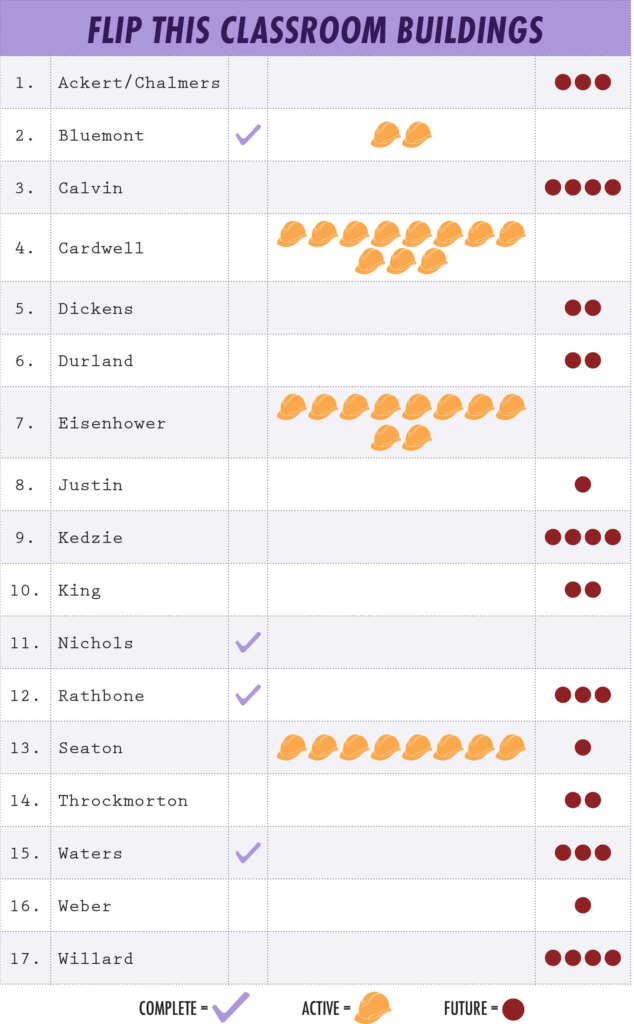 The time to renovate is now
Modernizing our classrooms will:
Boost recruitment and retention
These classrooms lack vital amenities that help us recruit students and mold them into leaders. Surveys have shown dated academic facilities to be one reason some students choose another school over K-State or decide against pursuing a degree.
Improve classroom functionality
Inadequate audiovisual and HVAC equipment, dusty chalkboards, furniture that hinders group collaboration … these spaces are holding our students back. Boldly advancing tomorrow's leaders requires boldly advanced learning spaces.
Spread the wealth
Many K-Staters, including our student athletes, are thriving in their newly constructed and renovated facilities. Help us add the same value to the academic experience of all students.
Follow our progress
A gift to the Flip This Classroom initiative delivers high-impact improvements in teaching and learning. Because these are multi-use, high-traffic classrooms, one contribution can benefit thousands of students across multiple colleges and majors.
Here's the progress we've made — in both funds raised and completed classrooms — thanks to the generous donations we've received.
Fundraising
$4.1M
of $7 million raised
Renovation
5
of 67 classrooms renovated
6 classrooms under construction, 12 in the design phase
Flip This Classroom FAQs

Leadership from K-State's financial services and facilities divisions worked together to assess and prioritize which classrooms to renovate first, based on student usage and the extent of renovation needed. These 67 classrooms were identified as priority spaces.
The high-priority classrooms consist of a range of styles and sizes, from small discussion to extra-large lecture hall.
With surveys showing outdated classrooms as a factor in students' decision to enroll at K-State, it's clear that while the university is a strong competitor in many areas, the quality of its learning spaces isn't one of them.
The Division of Facilities estimates that when the project is fully funded, these 67 classrooms can be renovated in five to seven years. Classroom renovations are currently in progress, but the Flip This Classroom initiative will accelerate what would have taken a decade or more to a fraction of that time. We have a great start, thanks to those who already gave — you can help us keep the momentum going!
Goodbye, chalkboards; hello, whiteboards! Each classroom has different needs, but changes will include updated, more adaptable furniture; new windows; audiovisual upgrades; new lighting, flooring and paint; and improvements to various HVAC components.
One gift to Flip This Classroom will benefit nearly every student. Classrooms are scheduled for renovation on the Manhattan and Salina campuses.
You have several options! You can:
Contact Eric Holderness, senior associate vice president of development, to learn more about all the ways you can contribute.
Mail a check (payable to Kansas State University Foundation) to:
Kansas State University Foundation
1800 Kimball Ave., Suite 200
Manhattan, KS 66502-3373