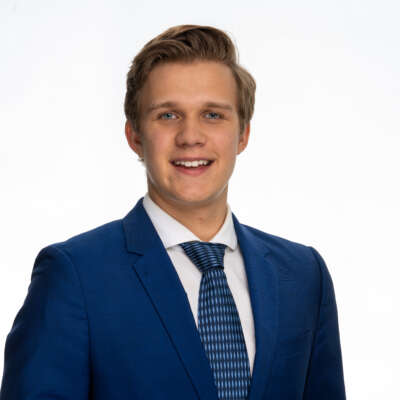 Contact information:
785-775-2200
k-statecaller@ksufoundation.org
About Janis
Hi, my name is Janis Asaris and currently I am a sophomore at K-State pursuing a degree in finance. I am originally from Riga, Latvia and decided to study at K-State because of the friendly atmosphere the campus and students hold, as well as the unique opportunities within College of Business. I joined the K-State Foundation team because through my college years I have received countless academic opportunities and scholarships that wouldn't be possible without generous alumni donations. Being a Student Gift Officer gives me the opportunity to reach out to K-State donors and explain how meaningful their donations are and how big of difference and impact it can make for students like myself.