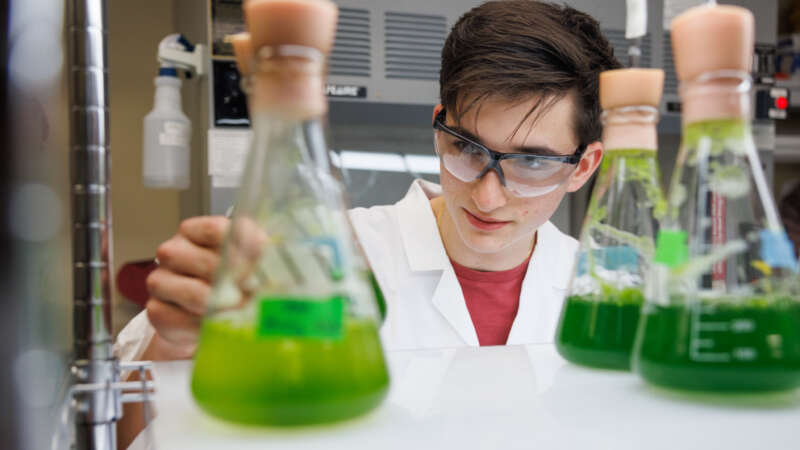 A can't-miss opportunity — a 3:1 funding match
If we raise $75 million in private gifts, the state of Kansas will award $25 million (plus another guaranteed $25 million).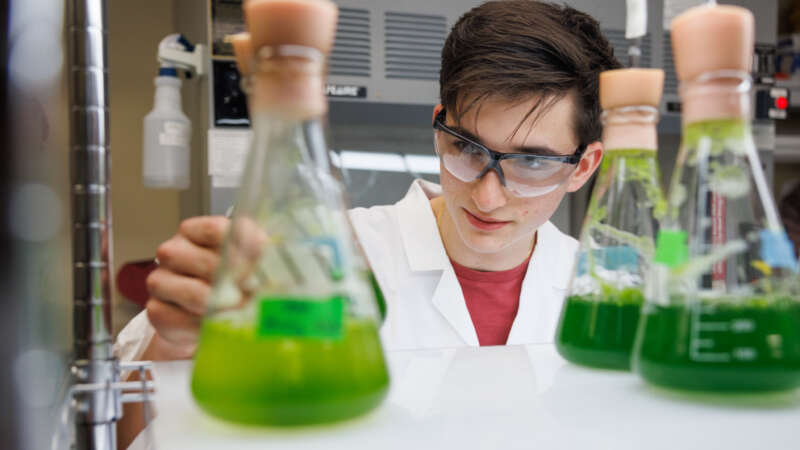 Building on our strength
Kansas State University is emerging as the world's foremost location for global food systems and bio-security innovations — and as a premier economic driver for the state of Kansas.
The growth of federal, state and private sector infrastructure and talent asset acquisition over the past decade have positioned K-State, and this region, as undisputed leaders.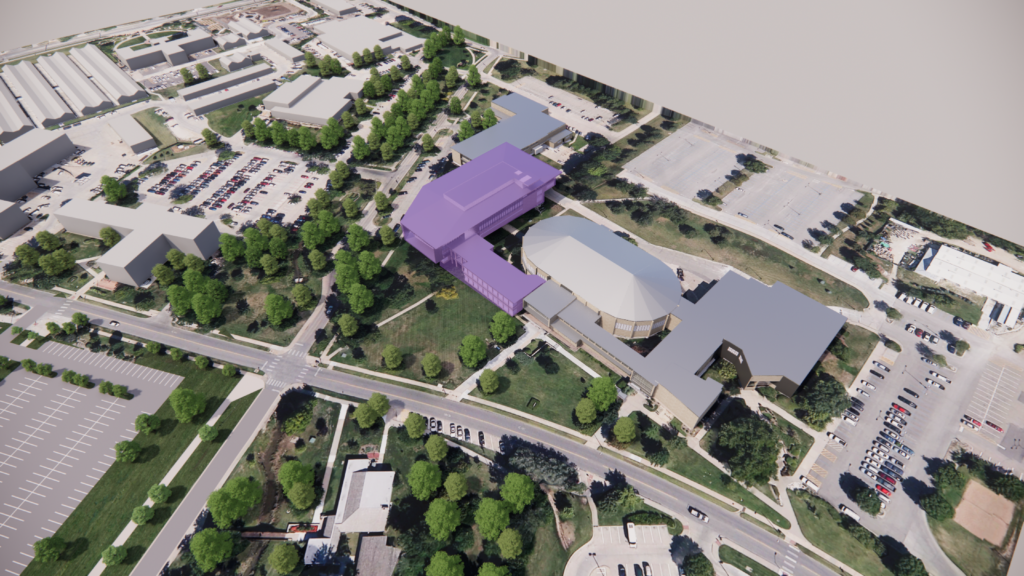 The next bold step: Innovation partnership centers
Our plan for signature research and innovation partnership centers will leverage that momentum and attract additional corporate enterprises as partners. These innovative facilities and program evolutions will harness our unique strengths in:
Grain science and industry
Animal/food sciences
Innovation in precision agriculture
These inter-related projects will diversify Kansas' value-added food and agricultural economy, expand growth in the state's top economic sectors, and support key pillars of K-State's Economic Prosperity Plan by attracting businesses to the state throughout the entire value-added food chain.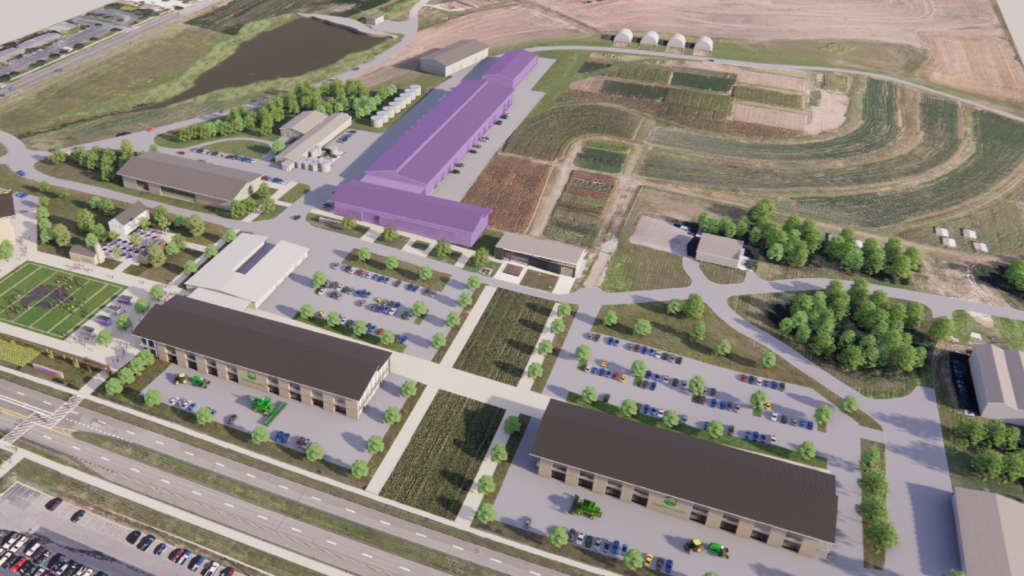 Thinking beyond borders
The infrastructure of this project — both in its configuration and its functionality — will capitalize on collaboration between university scientists and embedded industry partners. Beyond elevating activities within K-State's top-ranked College of Agriculture (Niche.com), the innovation centers will draw the brightest minds from the Colleges of Arts and Sciences, Engineering, Health and Human Sciences, and Veterinary Medicine.
Target outcomes
Economic growth: Strengthen corporate attraction, job creation, entrepreneurship and the resilience and economic viability of Kansas' agriculture industry sector.

A specialized workforce: Increase the number of undergrad and graduate degree holders across broad food system and agricultural disciplines, as well as micro-credentialing for the existing agriculture sector workforce.

Expanded research funding: Increase large, multi-disciplinary, multi-institutional awards in support of research, innovation deployment, extension service outreach and workforce training.

Public-private partnerships: Make K-State a model for public-private partnerships in food and agricultural systems innovation, including "hoteling" embedded private sector and federal research personnel in new and renovated facilities.

Research centers growth: Enhance existing and grow the number of major centers funded by NSF, USAID and other federal sources, further building K-State's reputation, network and footprint in global food systems.

New solutions: Provide innovative production and business solutions for our Kansas stakeholders.

Industry growth: Increase student recruitment, adding to the talent pipeline serving the economic needs of the state.
Expected benefits
Research universities drive new discovery, knowledge and deployment of innovation. This, in turn, catalyzes economic development, job creation and industry resilience. With Kansas as the undisputed center of activity in creating next-generation agricultural technologies and practices, global agricultural companies will choose to locate in Kansas.
Momentum in Manhattan
Heat Biologics announced a $650 million facility to manufacture vaccines — drawing new brainpower.

The EDGE Collaboration and Innovation District keeps growing — drawing industries that want to partner with K-State.

A 2019 study by TEConomy Partners LLC documented a 17‑fold economic impact for each dollar of public investment in the College of Agriculture and K-State Research and Extension.
---
For more information, please contact