What will inspire the next business visionary or culture shaper? Unbridled curiosity. The University Honors Program fuels the intellect of exceptional students with one-of-a-kind learning experiences — from research to internships — that push them to think differently.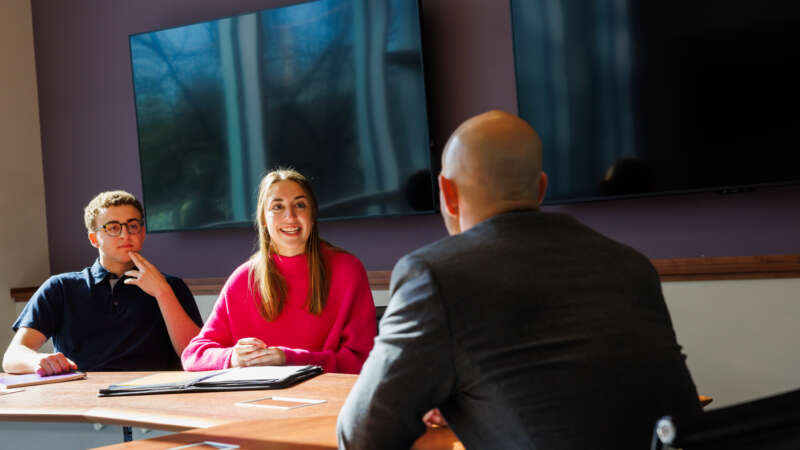 Learning without boundaries
Instead of staying within the strict boundaries of a single subject, K-State honors students explore intersecting ideas. Their intriguing courses range from "Music, politics and ideology" to "Public health and Sherlock Holmes."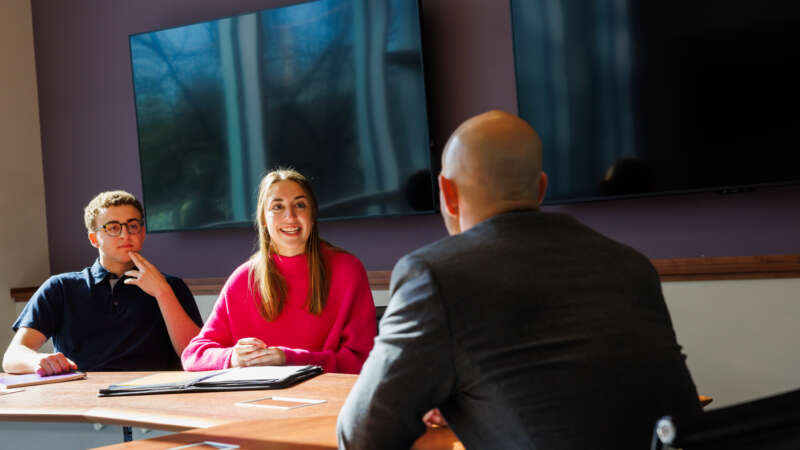 Experiences that matter
Imagine the impact undergraduate research or internships have on top-performing students' academic growth. Layer in a semester of studying abroad, participation in academic competition teams or other high-impact experiences, and these honors students are on their way.

The honors program puts K-Staters on fascinating pathways. A sampling of recent recognitions:


Kayla Craigmile was selected as a Fulbright alternate to attend the University College of London's master's program in applied linguistics.
Caitlyn Snyder received the Gilman scholarship to study the anatomy and behavior of big cats in South Africa.
Grace Schieferecke earned the Kirmser Undergraduate Research Award grand prize for her "Friend or Foe: The Importance of Identifying Bacteria with Biochemical Tests."
Cadence Ciesielski secured Phi Kappa Phi and Mortar Board graduate fellowships for law school. Her research on 10 Supreme Court decisions during the COVID-19 pandemic, "Precedent in Unprecedented Times," was published in Live Ideas, K-State's peer-reviewed undergrad journal.
Courses that challenge
Honors students can choose extra-challenging versions of traditional courses — like "Practicum in biology" — or genre-jumping courses like these:


"Understanding sustainability and fashion" examines the ecologically and socially problematic ways garments are produced. It asks this big question: How can we rethink fashion for the future?
"Music in times of conflict" traces music's transformative role in protest movements and as propaganda. From country to rap, honors students use a new lens to analyze sociopolitical issues.
"Technology–culture–power" explores the fascinating role of technology in the information age. It shapes power dynamics, cultural trends and even our values.
"Public health and Sherlock Holmes" examines a historical collision of science, literature and scandal. Nineteenth-century discoveries in microbiology and epidemiology coincided with literary innovations such as Sir Arthur Conan Doyle's Sherlock Holmes and with alarming crimes committed by Jack the Ripper. 
Choose how to support the University Honors Program